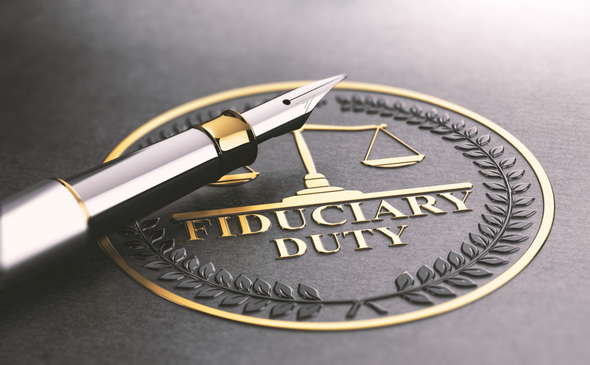 401(k)/403(b) Plan Fiduciary Advisor Services are specialized financial advisory services designed to assist employers in fulfilling their fiduciary responsibilities related to their company-sponsored retirement plan. A fiduciary advisor acts as a trusted partner, providing expert guidance and support to ensure that the retirement plan is managed prudently and in the best interests of plan participants and beneficiaries. Key features of Fiduciary Advisor Services include:
3(21) Fiduciary Oversight: We assume fiduciary responsibility for the retirement plan, acting in the best interests of the plan participants and beneficiaries. We make decisions with the utmost care, diligence, and loyalty to the plan beneficiaries.

Investment Selection and Monitoring: We assist in selecting and regularly reviewing the investment options available within the 401(k) or other employer-sponsored plan. We analyze the funds' performance, risk, and suitability to ensure that the investment lineup aligns with the plan's objectives and the participants' risk profiles.

Plan Design and Compliance: We can help design and maintain a retirement plan that complies with applicable regulations, such as those outlined in the Employee Retirement Income Security Act (ERISA). We ensure that the plan's features meet the requirements and remain compliant with any updates in legislation.

Participant Education and Investment Guidance: A crucial aspect of our role is to provide educational resources and workshops to plan participants. We aim to empower employees with the knowledge and understanding needed to make informed decisions about their retirement savings. We also offer personalized investment advice to plan participants, taking into account their individual financial goals, risk tolerance, and time horizon.

Fee Analysis and Benchmarking: We conduct a thorough analysis of the plan's fees and compare them to industry benchmarks. This ensures that the plan's fees are reasonable and transparent for plan participants.

Quarterly/Annual Plan Reviews: We conduct regular reviews of the plan's performance, participant engagement, and any required plan updates. We provide comprehensive reports to the plan sponsor, enabling them to make informed decisions about the plan's ongoing management.

Documentation and Recordkeeping: We ensure proper documentation and recordkeeping to support the plan's compliance with legal requirements and to maintain a transparent record of all fiduciary decisions made.
By engaging our Fiduciary Advisor Services, employers can reduce their fiduciary liability and help improve the overall retirement readiness of their employees, fostering a more secure and prosperous retirement for all plan participants.